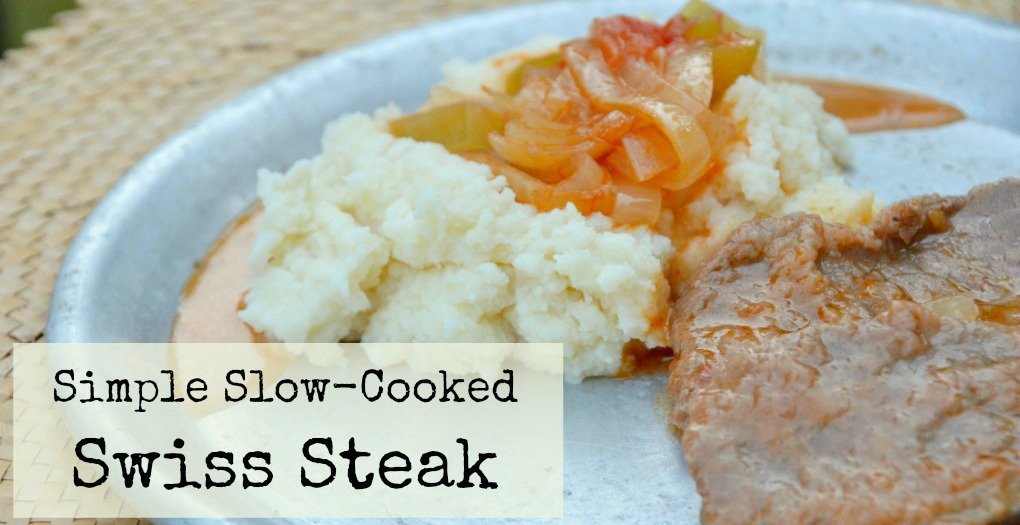 Swiss steak is a family favorite I've been enjoying since I was a little girl. It's a comforting, filling meal, very easy to make and super delicious. It makes me think of Sunday dinners with my mom. It makes my mouth happy.
I've made it several times in the slow cooker for my family but my husband commented that this version in the thermal cooker was his favorite yet.
We decided the difference was that the vegetables don't get nearly as mushy in the thermal cooker. They aren't crisp by any means but they also aren't pulverized.
I chose to make mashed potatoes this time for maximum comfort food. I got them PIPING hot and put them in the smaller nesting pot where they stayed nice and warm for the 6 ½ hours I had the meat cooking in the Saratoga Jacks.
However, this recipe is also really nice with rice or noodles.
I got home from an all-afternoon doctor's appointment with my daughter, set the table, and when my husband walked in from work five minutes later, we ate. No stress.
Swiss Steak Quick Instructions
To make this meal, you dredge serving-sized pieces of steak in flour with a little salt and pepper. Then you brown them in oil in your thermal cooker pot, pour off excess fat and cover them with canned tomatoes and chopped vegetables. Boil the whole thing for at least three minutes, lid and seal it, and let it cook.
Simple Slow-Cooked Swiss Steak
Ingredients
2 lbs. round steak
4 Tbsp flour
2 tsp. Salt
1/4 tsp pepper
3 Tbsp oil
2 (16 oz.) cans diced tomatoes
1 large onion (sliced)
2 stalk celery (sliced thinly)
1 Tbsp. bottled steak sauce
Instructions
Cut steak into serving-sized pieces.
Coat with flour, salt & pepper. (I put them all in a plastic bag and shake them around.)
Brown beef in oil in single layer batches in large thermal cooker pot.
Pour off excess fat. Add all browned beef back into pot.
Add tomatoes, onion, celery & steak sauce to pot, being sure to cover all beef pieces.
Boil for at least three minutes.
Cover and seal your thermal cooker. Allow to cooker for 5-7 hours.
Serve with mashed potatoes, noodles or rice.
7.8.1.2
4
http://thermalcookerrecipes.com/simple-slow-cooked-swiss-steak/
Copyright ThermalCookerRecipes.com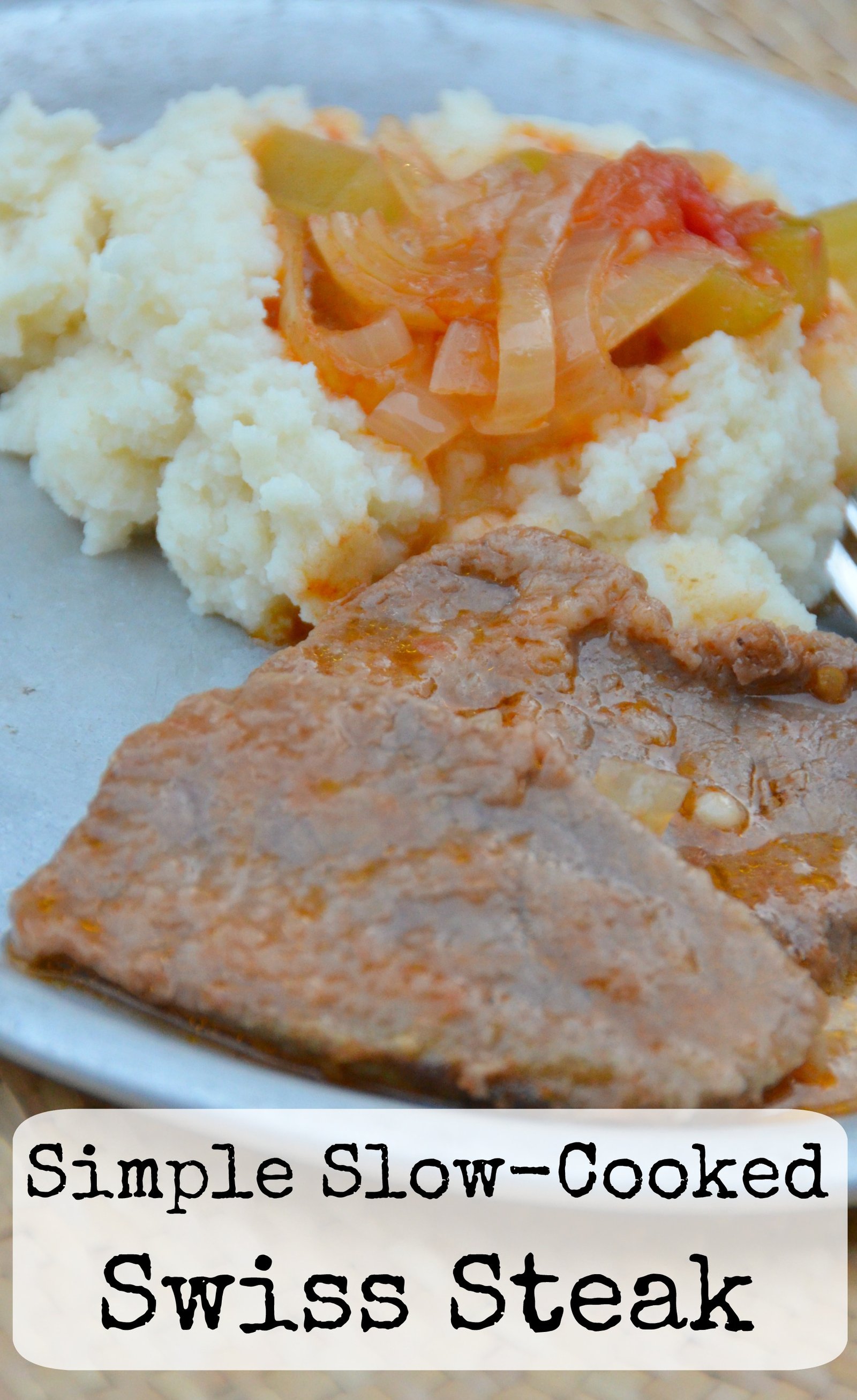 Thermalcookerrecipes.com provides recipes as a resource and educational tool only, and makes no food safety guarantees. We are not liable for any failure to meet food safety standards that may arise in your thermal cooking. We make every effort to ensure that our recipes meet established food safety standards. But all thermal cookers are not created equal, and there are many variables at play resulting in the temperatures reached and maintained in your thermal cooker. Always follow the manufacturer's instructions for your specific brand and model of thermal cooker, even if that means tailoring our recipes.
If you are in doubt, please consult the FDA page on foodborne illness for safe cooking temperatures and other safety tips. And use a food thermometer
to ensure that your food has been cooked and stored at a safe temperature.
http://www.fda.gov/food/foodborneillnesscontaminants/buystoreservesafefood/ucm255180.htm
Disclosure: This post may contain affiliate links. This means, we may receive a small commission if you choose to purchase something from a link we post. Don't worry, it costs you nothing. Thank you for supporting our website!